Candles are slowly becoming a popular décor item, whether for adding charm to interior décor or illuminating living spaces. People love scented candles and use them regularly for a comforting experience.
Whether scented or not, candles make a great addition to any home décor. The growing demand for candles has led to the development of different candle types, with jar candles being the most popular.
Many people prefer buying jar candles as they find the other variants messy. The biggest advantage of these candles is the safety factor. Since the candle is contained in a jar, it prevents the hot wax from dripping and damaging the surface. Plus, it reduces the risks of accidental fires.
Jar candles come in various materials, sizes, designs, colors, and shapes. In today's article, we will cover the different types of candle jars available in the market.
Know The Different Candle Jar Types
Candle jars are made of various materials, such as metal, glass, stainless steel, etc. In this section, we will walk you through the different types of candle jars, helping you decide which is best for you.
Brass Candle Jars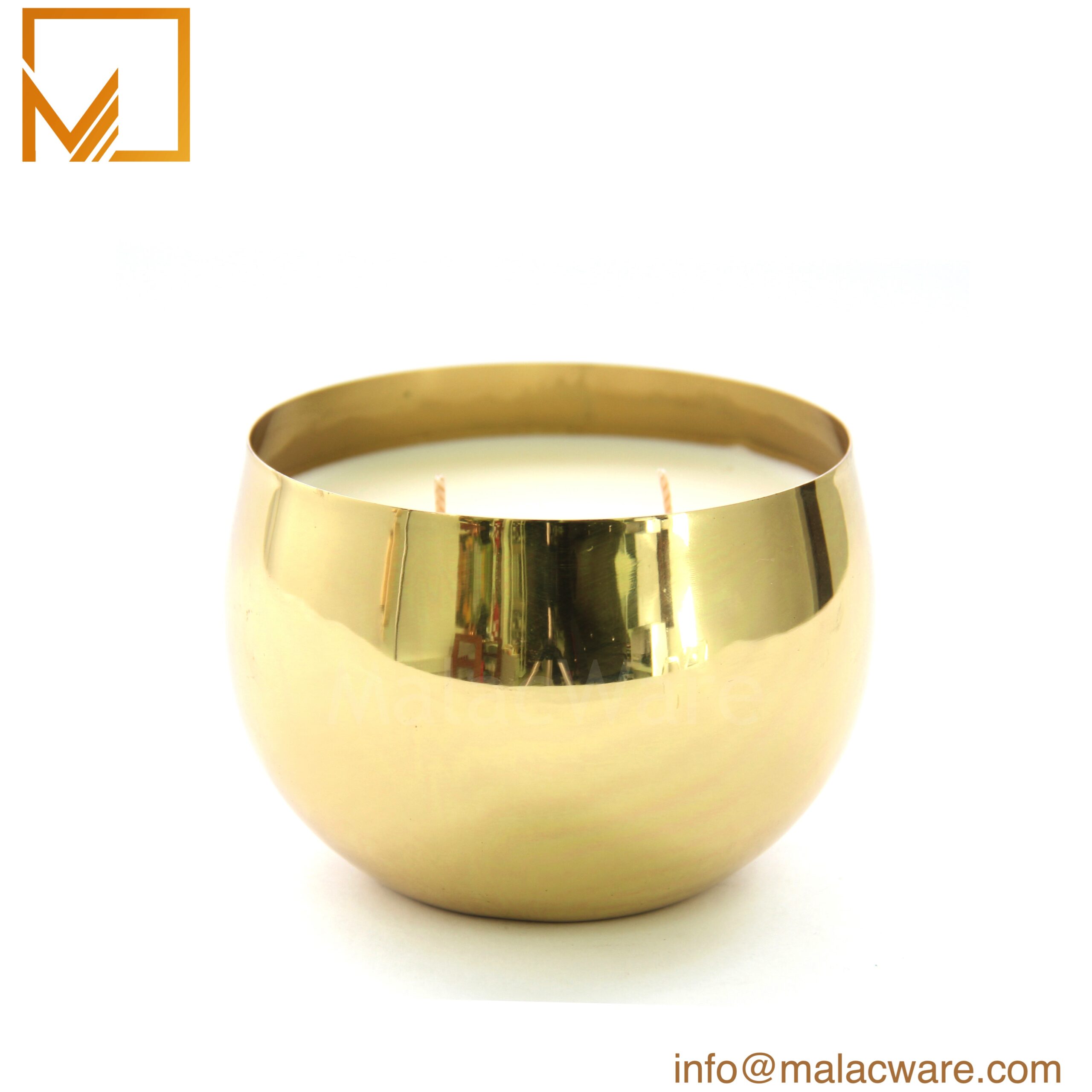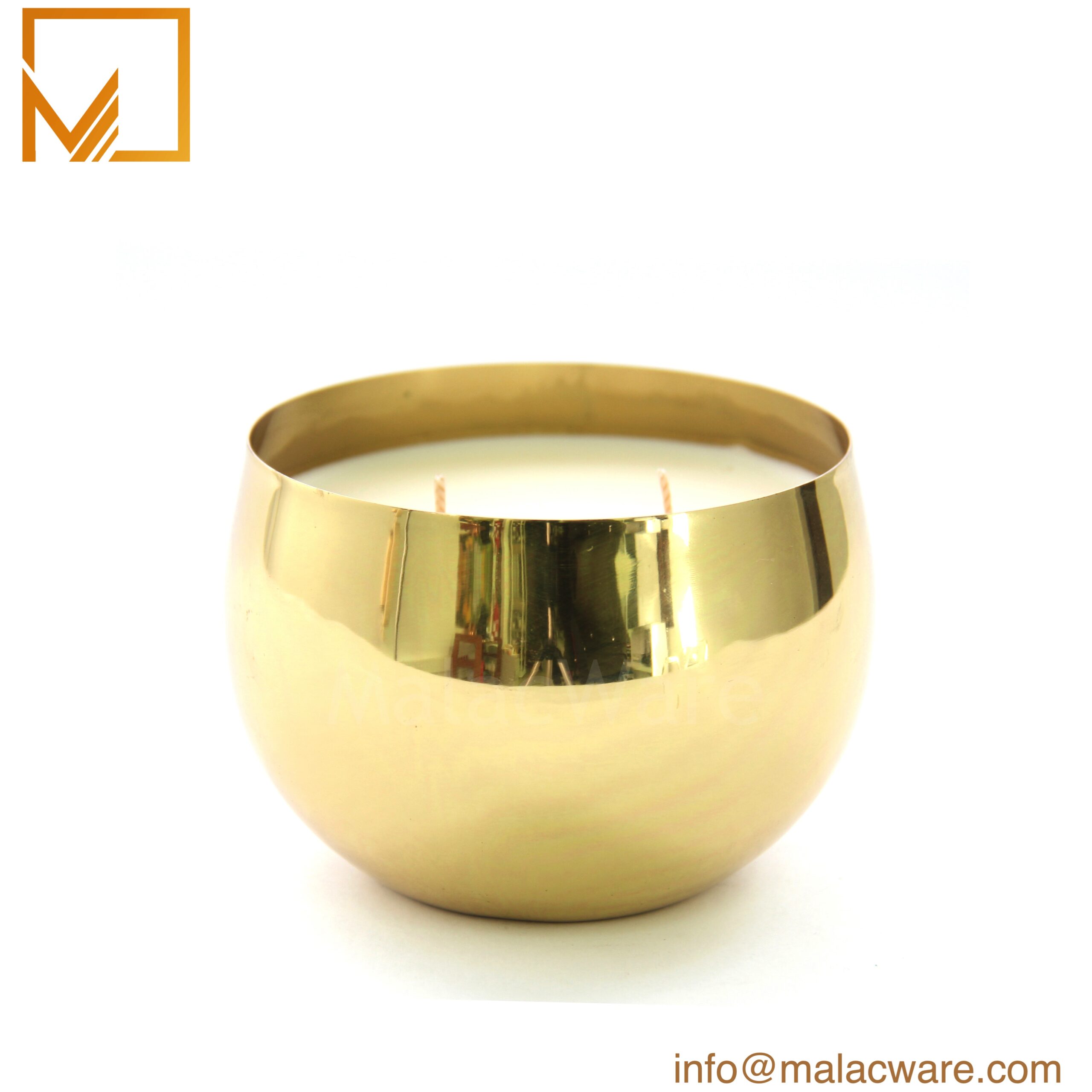 Brass candle jars are popular for their aesthetics. If you are fond of antique décor items, brass candle jars could be a good choice for you. These jars are made from high-quality brass and sport a beautiful golden hue. These jars are not only visually appealing but also quite durable. They are built to stand the test of time, making it a worthy investment.
One of the advantages of using brass as a material for candle jars is its excellent heat resistance. It can withstand the heat of the candle flame and reduces the risk of accidental burns.
Brass candle jars are available in all shapes, sizes, and designs. Speaking of which, taper candle jars made of brass are the most popular of them all. This particular design serves as a decorative vessel for candles. They are commonly used in various settings for both practical and aesthetic purposes. They serve as an elegant and functional accessory, providing a safe and stable base for the candles to burn.
If you want high-quality brass candle jars, you should go to Malacware. This site deals in various candle accessories, including candle jars. On this website, you will find all candle jars, from taper design to cask and curve.
Copper Candle Jars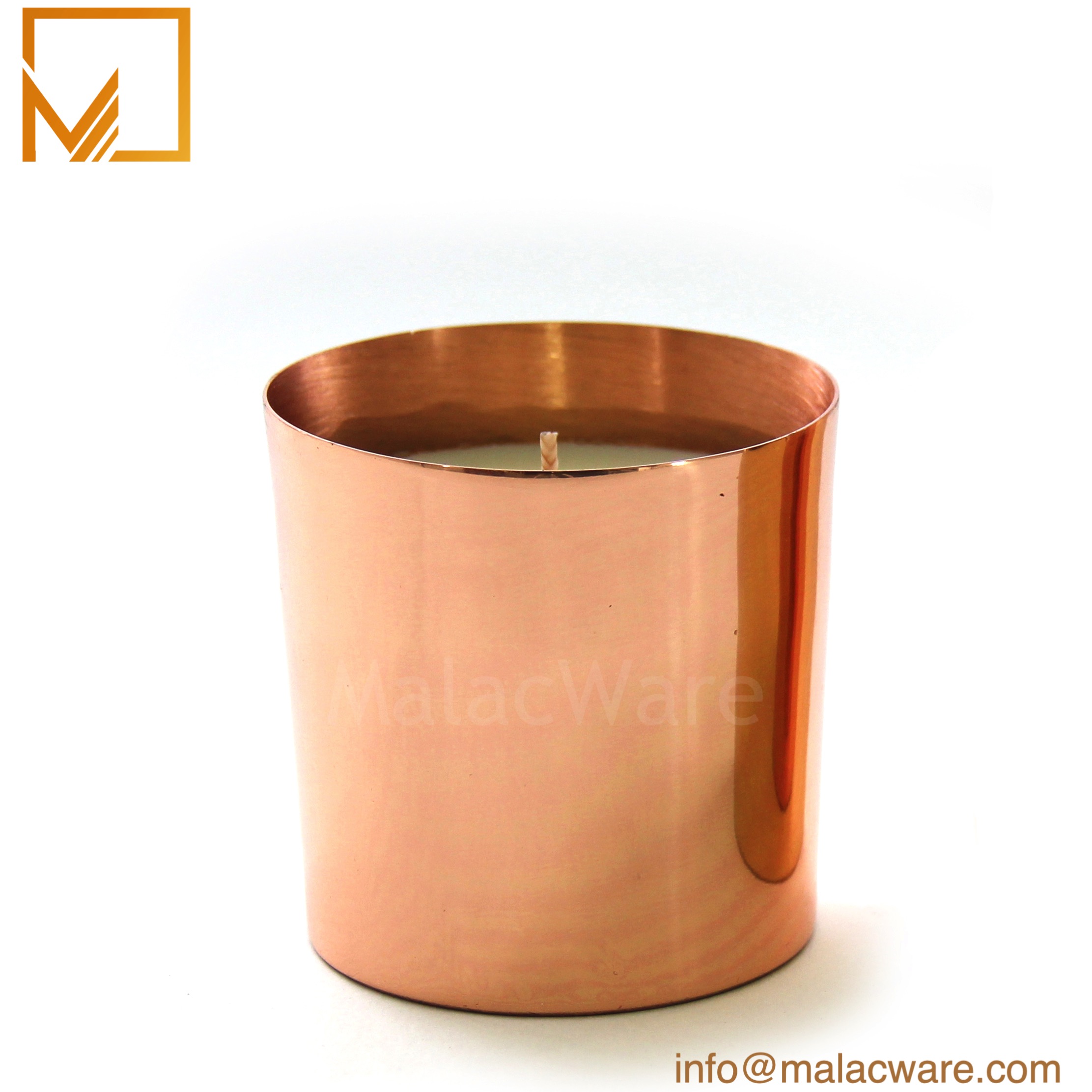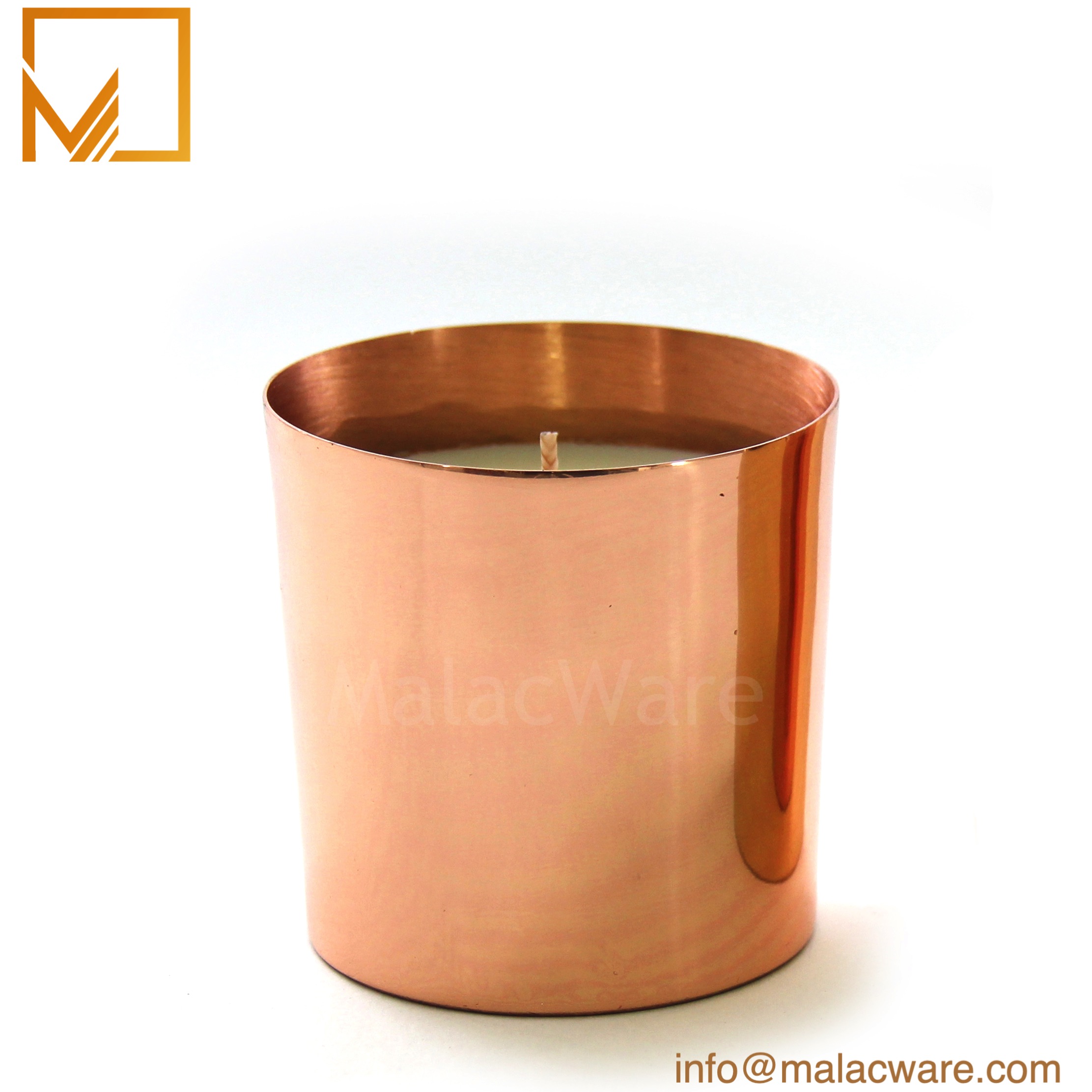 This is another popular candle jar choice known for its distinctive charm. These candle jars are crafted from copper, the reddish-brown metal known for its striking color and versatility.
As you all know, copper has been used for various practical and artistic applications throughout history. The durability and beauty of copper make it stand out from other metals. Candle jars made of this material perfectly blend aesthetics and functionality.
When buying copper candle jars, you will come across a range of designs to choose from. Like brass, copper is also heat resistant. This makes it an excellent choice for candle jars.
The copper jar reflects the warm, golden glow as the candle burns within, creating a beautiful ambiance. You can buy various shapes and sizes of candle jars suitable for various occasions and settings. Their ability to blend with various decor styles makes them a versatile choice for candle lovers.
Tin Candle Jars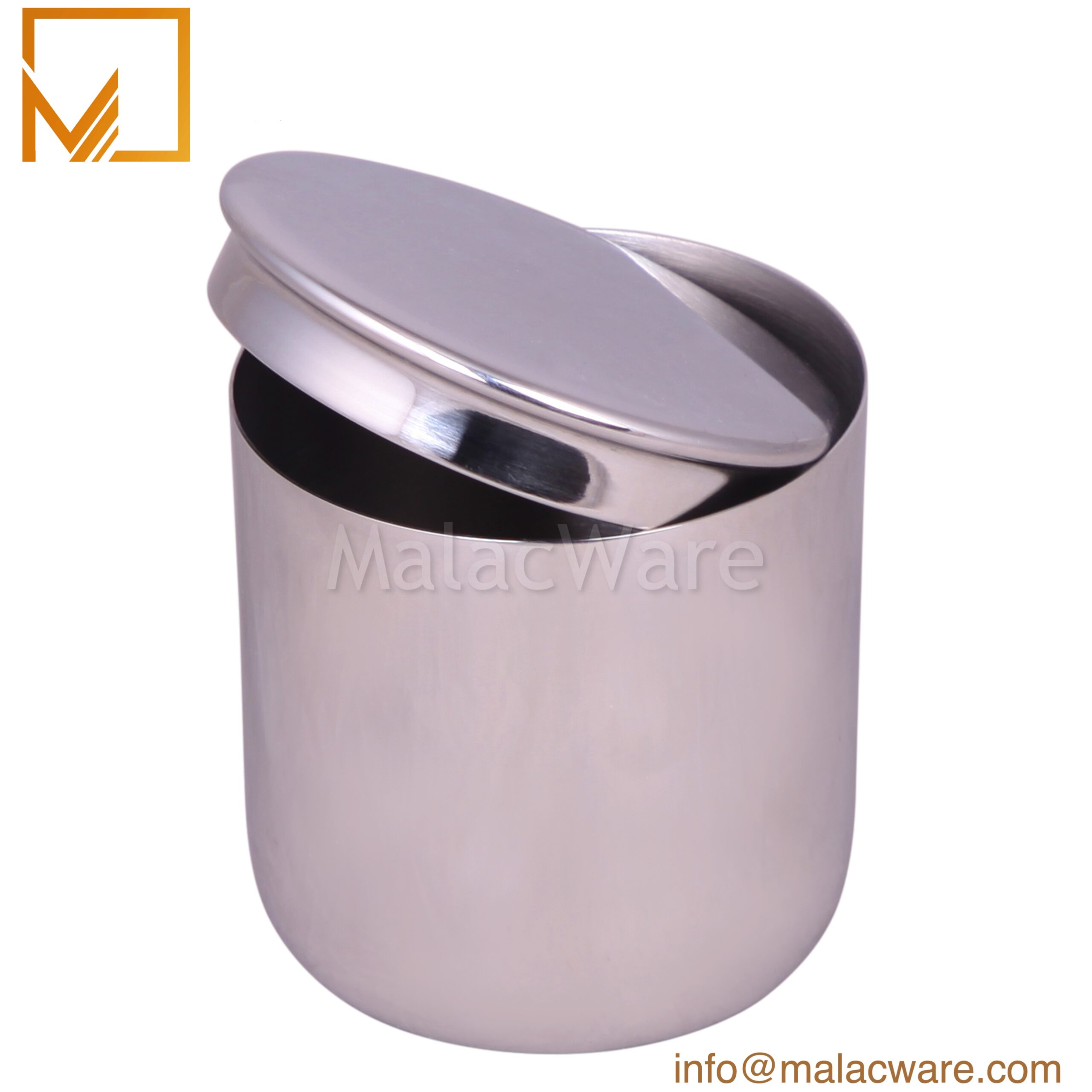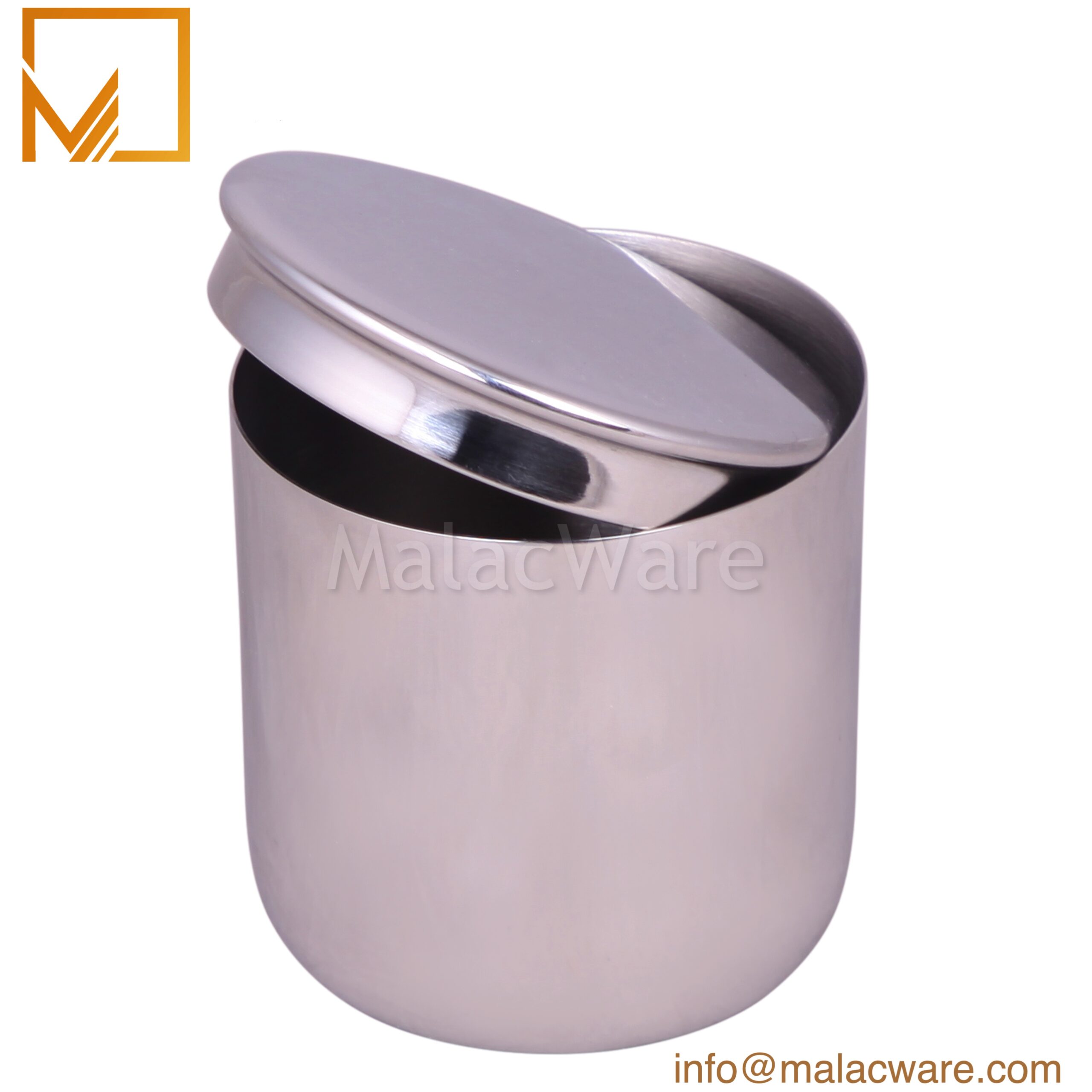 Tin or metal candle jars are also quite popular because of their versatility and ease of use. Not to mention, they are also very affordable. This type of candle jars has recently become a popular trend among candle makers.
The good thing about tin candle jars is the range of sizes. Whether you want a small candle container or a large one, tin candle jars have all sizes available for you. Additionally, you can choose from a variety of different colors.
Many candle makers prefer tin candle jars over others because they are more affordable. Plus, you can reuse the container after the candle melts out. From using it as a storage box to a pen holder, you can repurpose it however you like.
Using tin jars helps protect candles and their fragrance. They often come with tight lids that help keep the candles in the best condition. Last, but not the least, they make a great choice for newbie candle makers.
Stainless Steel Candle Jars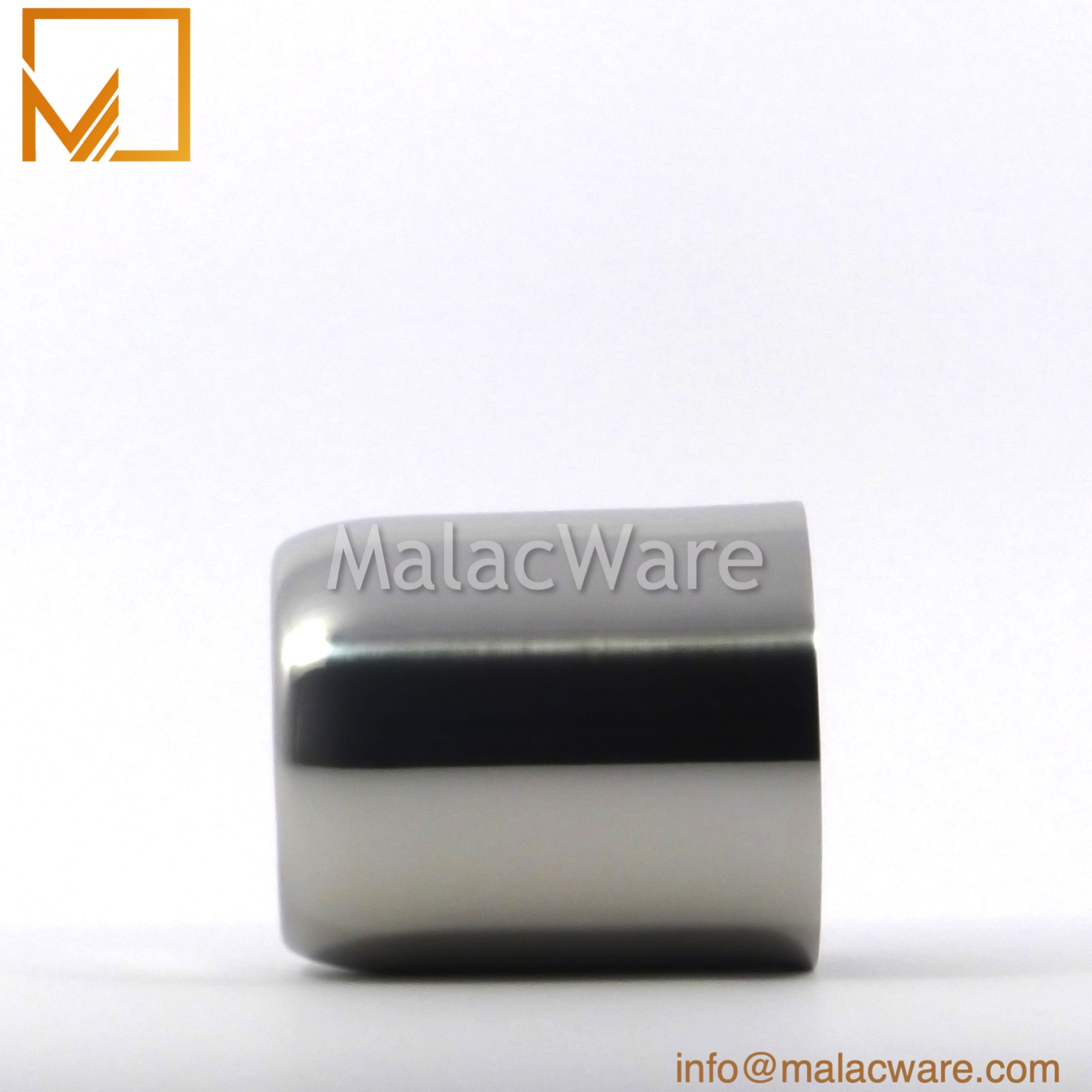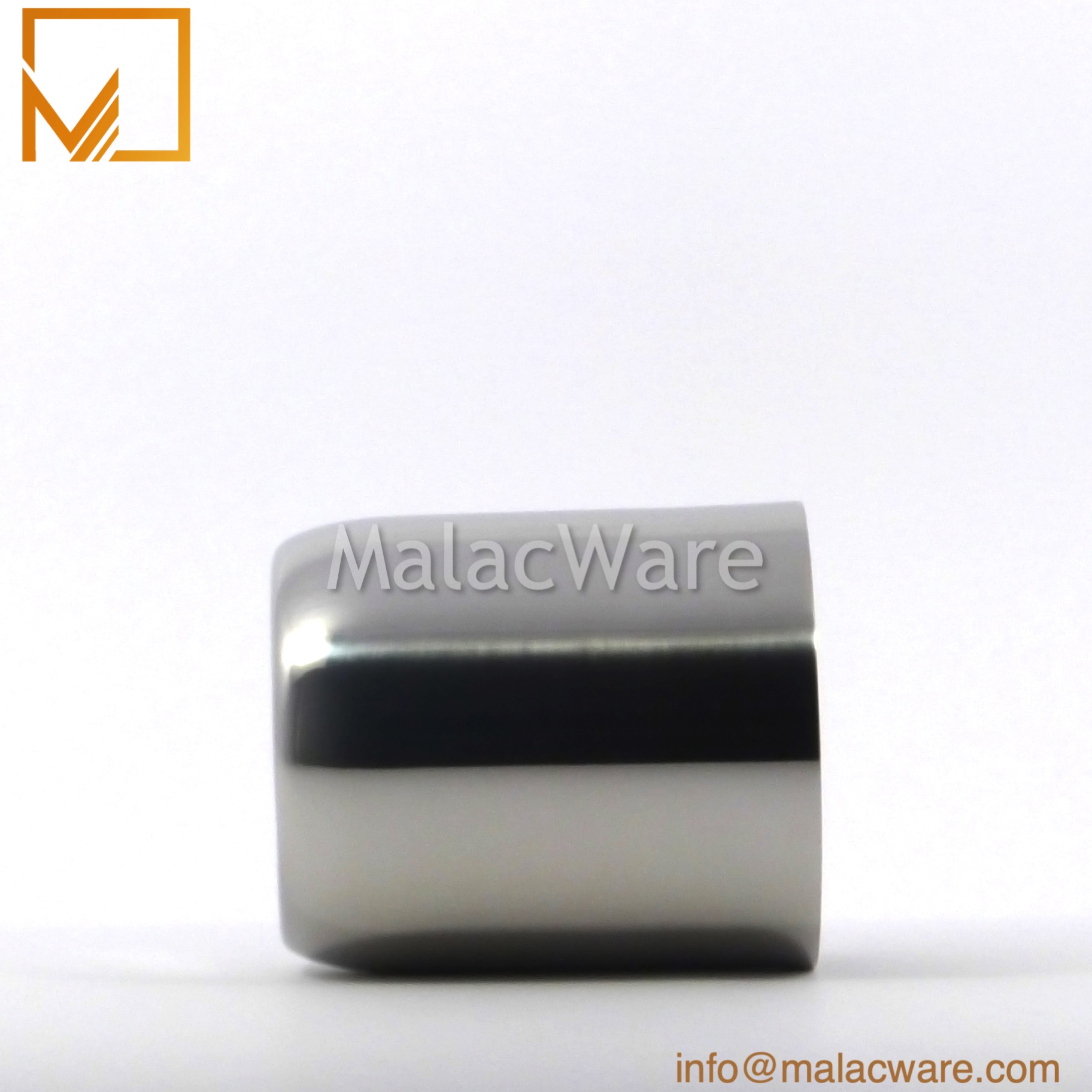 Next up, we have stainless steel candle jars that stand for durability and modern aesthetic. These jars have become popular for those seeking a minimalist yet stylish approach to candle lighting.
The stainless steel construction makes these jars strong and resistant to corrosion. With their sleek appearance, these jars bring a touch of chic to any space. The reflective surface of these candle jars matches well with modern interior décor, making it a sophisticated decorative piece.
The main advantage of stainless steel candle jars is their resilience to fire and heat. It possesses excellent heat-conducting properties, ensuring that the jar's exterior remains cool to the touch, even with the candle burning inside.
Stainless steel candle jars often boast a minimalist design. Tight-fitting lids also accompany some to preserve the candle's fragrance. Since stainless steel is resistant to rust, maintaining it becomes much easier. Stainless steel could be a great choice if you are looking for versatile candle jars for your modern apartment.
Glass Candle Jars
Glass, including candle containers, holders, and more, is widely used for making candle accessories. A glass candle jar's smooth, round edge makes it unique and appealing. They are usually available in circular or square shapes.
Like all other materials, glass candle jars are available in various sizes. This allows you to pick a size based on your requirements. Glass used for making candle jars is non-porous, thick, and smooth. This is done to improve the durability of the container.
What's best about glass jars is that they can withstand the intense flame from the flames without breaking. You will be amazed to know that glass jars can withstand a temperature of up to 250 degrees Fahrenheit.
Glass candle jars are often accompanied by tinplate, cork, glass, or aluminum lids. Buying premium glass candle jars can help you uplift the décor and beauty of any living space. To further improve the ambiance, you can also choose from various color options like orange, grey, black, etc.
Final Words
To sum it up, candle jars are not just ordinary containers. They have the power to beautify and improve the ambiance of a room with their presence. If used correctly, these jars can be great décor items. They not only provide a safe space for the candle to burn but also add to the overall appeal of the candle. Additionally, it contributes to sustainable practices by encouraging reusing and repurposing. After the candle is over, the jar can be used for something else. Now that you know the different types of candle jars, you can choose the best type for yourself.